Putting Thought into Gift Buying.
It stands to reason with Christmas now only weeks away, that we need to take a moment or two to consider our gift-giving impact on the environment. I cringe at the thought of all the plastic, packaging and junk products now lining the shelves. The good news is that there is another way.
To me, Christmas time truly is the silly season. A time where everyone overeats, overspends, the roads become crazy, and we dump more plastic and rubbish into our environment. But it does not have to be that bad. Put a little thought into gift-buying and wow what a difference we can make. I decided to put this page together to offer my views and ideas for giving and sharing love and gifts that will have less impact on our environment.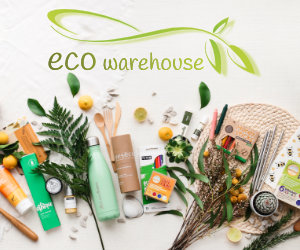 Simply Just Shop eco. This is just so easy now. There are some fantastic Local eco websites to make gift buying easy. In my experience, people are quite surprised and happy to receive an eco gift. It may also get them started off on a new path in the future. Just becoming aware of eco products and experiencing them can be enough to spark a new interest. Many of these shops will also wrap gifts in sustainable packaging for you.
Gift of the Living The future is going to be about doing more for ourselves. Composting, gardening, edibles are one the up and coming trends. As above sometimes it takes a little prompting to get started but you may just be gifting the beginning of a new useful hobby. Seek out a garden gift.
Educational Children's Gifts. Gifts do not have to be plastic pieces of junk, toys that break and more trash to dump in the environment. (excuse me but I am hot on this subject) Find kid's toys that are useful. Consider, arts, crafts, wooden kit sets, books, and locally made toys. The fun of gift buying can also be searching for great gifts out.
Gift an Experience I love this one. Gift the gift that gives not only a great experience but also a memory to treasure. There are a lot of local websites making it easy to gift an experience. This could be a tour, meal, show or even lessons or learning a new craft. A very special gift to give.
Make a Gift This is one that I keep meaning to do. This could be anything from a craft to a special hand-selected gift basket or box to home baking. By also putting effort into the final presentation this can be a gift melts the heart. The make your own gift box idea can be really fun. You can source local eco, organic and sustainable products to complete the perfect gift.
I hope you like some of my gift ideas. I am sure you can come up with some good ideas to share too. Remembering that the wrappings are important too. If we all tried hard be can all enjoy Christmas and the future.